Back to all posts
Posted on
School Entrances and Exits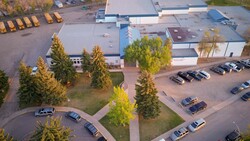 As students arrive this week, they will be utilizing the entrances and exits according to grades. Grades 6 to 9 will use the main entrance and grades 10-12 will use the high school entrance.
This practice will allow for easy flow of student movement and ensure that students are accessing sanitization protocols. Staff will be coaching students through this process in the early weeks of the school year.
Parent and Visitor access to the school will be restricted to appointments only. Call our front office and we will be glad to arrange. Should you need to access the school in the event of an emergency, please utilize the intercom to the right of the main entrance which is connected to the Front Office.