Back to all posts
Posted on
Lethbridge School Division addresses hurtful online interactions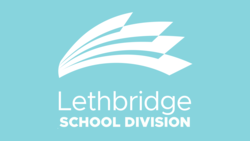 Lethbridge School Division has been made aware of several hurtful online interactions between Division students which took place on the weekend, outside of the school environment. 
The schools are investigating, and members of the Lethbridge Police Service School Resource Officer team are working with our schools to provide support and assistance as required.
Investigation into the incidents will follow the Division's Policy 502.1, Welcoming, Caring, Respectful and Safe Learning Environments. 
Lethbridge School Division supports every one of our students and strives to ensure all can learn and work in schools that promote equality of opportunity, dignity and respect. 
This incident demonstrates that we continue to have work to do in our schools and community to overcome racism.
We need to dig deeper than the one incident and ask ourselves what we can learn from this, and more importantly, what we can do. Beyond taking appropriate action with the incident, we need to listen, understand and hear the profound hurt and anger that racism causes. Lethbridge School Division wants to be part of positive change.
We will begin by listening to the voices of students and hearing their stories. Our high schools plan to facilitate discussions that will illuminate the ongoing issues that present in our schools related to racism. It is our desire to move our collective school communities to places that do, indeed, embrace dignity and respect.